We're fighting for a society where all people are healthy and free.
Where we wield our collective resources to help, never to punish or hurt. Where all people get the care and assistance they need to repair any harm they have caused, heal historical or ongoing pain, and grow in community together. Where there is no need for prisons, jails, detention centers, or policing. Where all people can thrive.
Through our research and advocacy with community partners, we're taking action to advance racial justice, public safety, and health equity.
Browse all of our Health Not Punishment work
Recent offerings from our work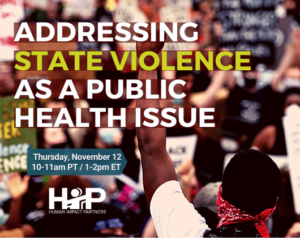 Webinar: Addressing State Violence as a Public Health Issue 
On November 12, 2020,  we hosted a conversation with advocates, movement leaders, and public health practitioners on how all forms of state violence — including policing, incarceration, and immigration enforcement — disproportionately harm the health of BIPOC communities. This video includes a full recording of the event.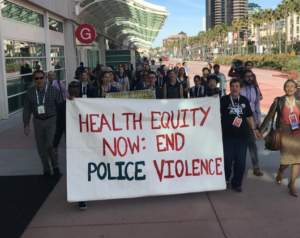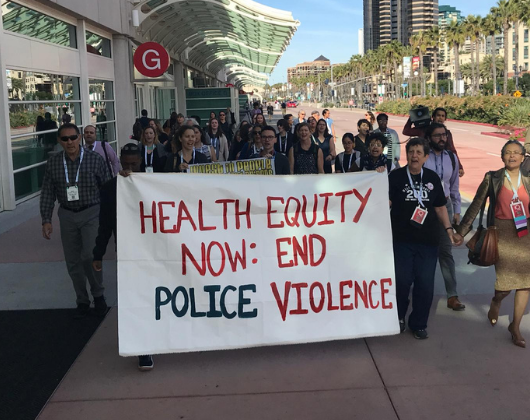 How Health Departments Can Address Police Violence As a Public Health Issue 
The field of public health has begun to reckon with the longstanding and well documented health impacts of policing and incarceration. This resource includes 5 recommendations and specific actions for health departments to take to help end police violence.
Learn about the recommendations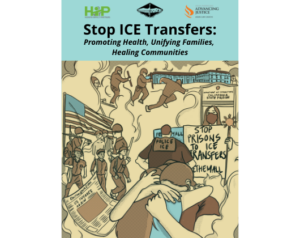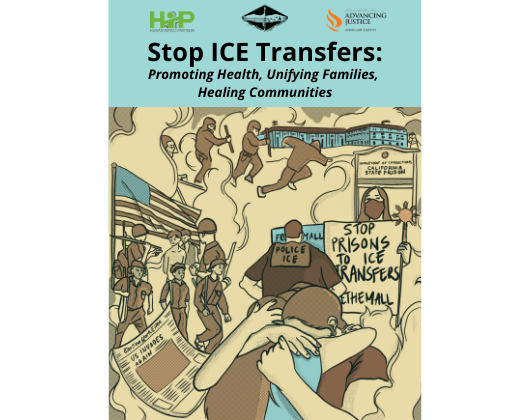 Stop ICE Transfers: Promoting Health, Unifying Families, Healing Communities
We partnered with the Asian Prisoner Support Committee and Asian Americans Advancing Justice – Asian Law Caucus to create a research brief, toolkit, and resources to address the health impacts of direct transfers from California prisons and jails to Immigration and Customs Enforcement (ICE).
Our Strategies
Make it tangible

by winning policy and budget campaigns that advance community health and freedom

Make it scalable

by building the base of public health workers advocating for the liberation of all people

Make it real

by ensuring accountability to equity in the implementation of policies and practices in our immigration and criminal legal systems

Make it sustainable

by shifting culture and activating narratives that nurture health equity
Want to know more about our work?
Contact Program Director, Amber Akemi Piatt at amber@humanimpact.org