OUR LATEST WORK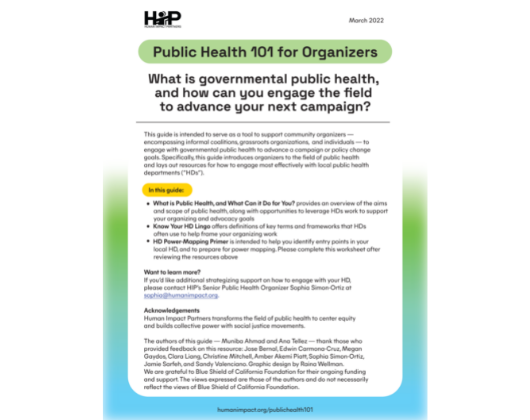 Public Health 101 for Organizers: What is governmental public health, and how can you engage the field to advance your next campaign?
This guide is intended to serve as a tool to support community organizers to engage with governmental public health to advance campaign or policy change goals.
Read More
Browse Our Products by Issue Area
We use an equity-based public health approach in our research, advocacy, and capacity building. Together with our partners, we're building a body of evidence to advance policy change that assures the conditions for all people to thrive.