OUR LATEST WORK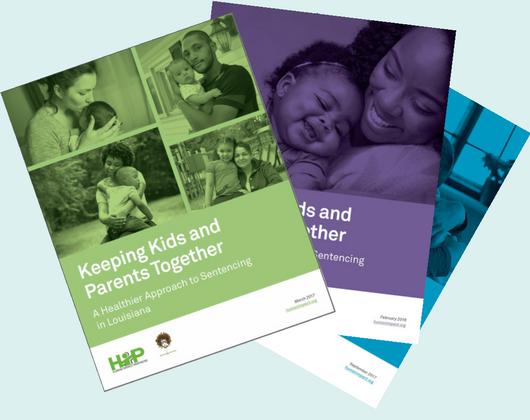 Keeping Kids and Parents Together: A Healthier Approach to Sentencing in MA, TN, LA
We partnered with Free Hearts in Tennessee, Operation Restoration in Louisiana, and Families for Justice & Healing in Massachusetts to research the health and equity impacts of expanding the use of community-based alternatives to incarceration for convicted parents in each of those states. We produced state-specific reports and fact sheets to inform policy decision-making at the state level on this important issue.
Read More
Browse Our Products by Issue Area
We use an equity-based public health approach in our research, advocacy, and capacity building. Together with our partners, we're building a body of evidence to advance policy change that assures the conditions for all people to thrive.