OUR LATEST WORK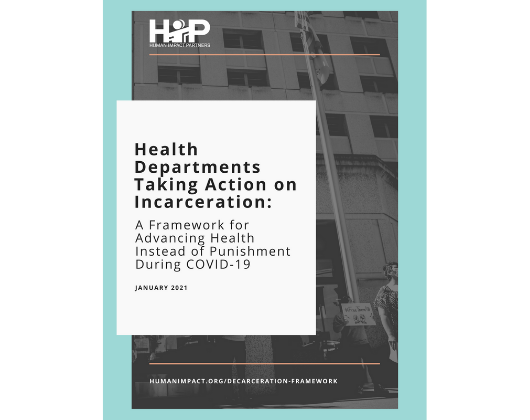 Health Departments Taking Action on Incarceration: A Framework for Advancing Health Instead of Punishment During COVID-19
The COVID-19 pandemic — and the large number of cases and deaths in jails, prisons, annd detention centers — has laid bare the urgent need for decarceration as a public health strategy. This resource includes 8 recommendations and specific actions health departments can take to address the harms of incarceration.
Read More
Browse Our Products by Issue Area
We use an equity-based public health approach in our research, advocacy, and capacity building. Together with our partners, we're building a body of evidence to advance policy change that assures the conditions for all people to thrive.