OUR LATEST WORK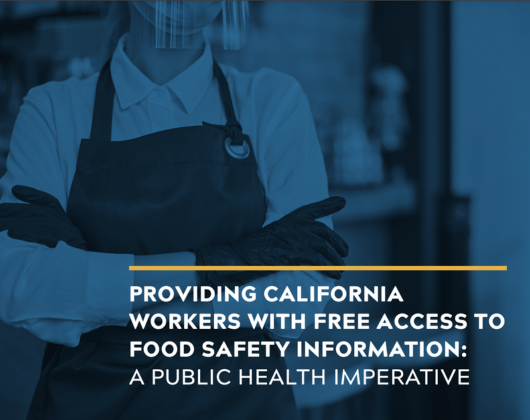 Providing California Workers with Free Access to Food Safety Information: A Public Health Imperative
This report describes how the inappropriate use of a public health imperative to require workers to pay for food safety training directly contravenes basic and widely accepted public health principles of providing critical community health information free to the most vulnerable members of a community.
Read More
Browse Our Products by Issue Area
We use an equity-based public health approach in our research, advocacy, and capacity building. Together with our partners, we're building a body of evidence to advance policy change that assures the conditions for all people to thrive.