OUR LATEST WORK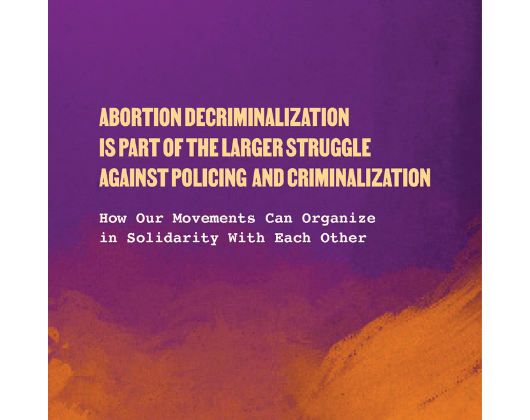 Decriminalizing Abortion: How Our Movements Can Organize in Solidarity With Each Other
Resource created in partnership with Interrupting Criminalization, Abortion Care Network, Elephant Circle, Physicians for Reproductive Health, Academy of Perinatal Harm Reduction, If/When/How, and the National Network of Abortion Funds on how abortion decriminalization is part of the larger struggle against policing and criminalization, and how our movements can organize in solidarity with each other.
Read More
Browse Our Products by Issue Area
We use an equity-based public health approach in our research, advocacy, and capacity building. Together with our partners, we're building a body of evidence to advance policy change that assures the conditions for all people to thrive.