OUR LATEST WORK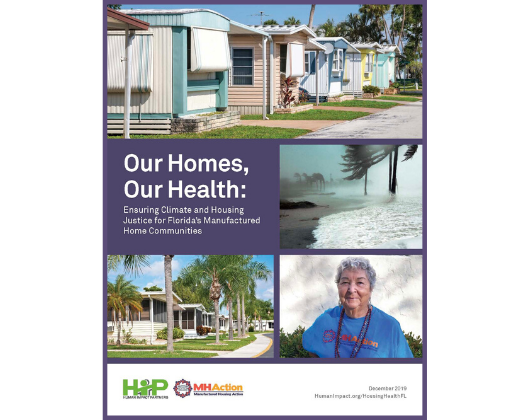 Our Homes, Our Health: Ensuring Climate and Housing Justice for Florida's Manufactured Home Communities
Research report in partnership with Manufactured Housing Action (MHAction), revealing intersecting threats — of exploitative community owner practices, destructive climate disasters, and ineffective disaster recovery programs — to the health and well-being of Florida's manufactured home community residents.
Read More
Browse Our Products by Issue Area
We use an equity-based public health approach in our research, advocacy, and capacity building. Together with our partners, we're building a body of evidence to advance policy change that assures the conditions for all people to thrive.