OUR LATEST WORK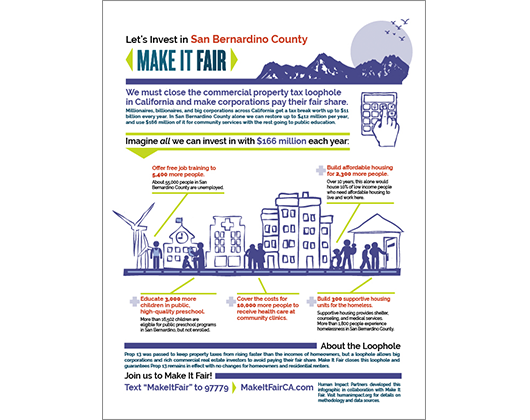 Make It Fair: California Prop 13 Reform Campaign Support
October 2017 — In support of the Make It Fair campaign to reform commercial property tax in California, we are developing a set of materials to showcase how restoring county resources can advance health equity. We are also mobilizing public health to join the campaign, which is in its early stages.
Read More
Browse Our Products by Issue Area
We use an equity-based public health approach in our research, advocacy, and capacity building. Together with our partners, we're building a body of evidence to advance policy change that assures the conditions for all people to thrive.