OUR LATEST WORK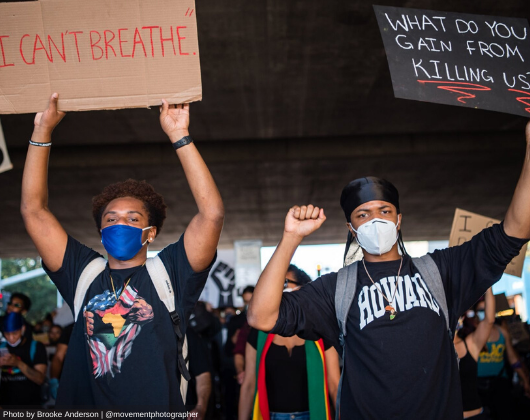 How Health Departments Can Advance Safety and Health in Protests, During a Pandemic
Communities across the US are protesting in response to the ongoing police killings of Black people and to wider social conditions that demonstrate a history of structural violence and racism against communities of color. Here are 5 steps that local and state health departments can take to protect public health in the context of these uprisings and demonstrate support for protesters' and their demands.
Read More
Browse Our Products by Issue Area
We use an equity-based public health approach in our research, advocacy, and capacity building. Together with our partners, we're building a body of evidence to advance policy change that assures the conditions for all people to thrive.