OUR LATEST WORK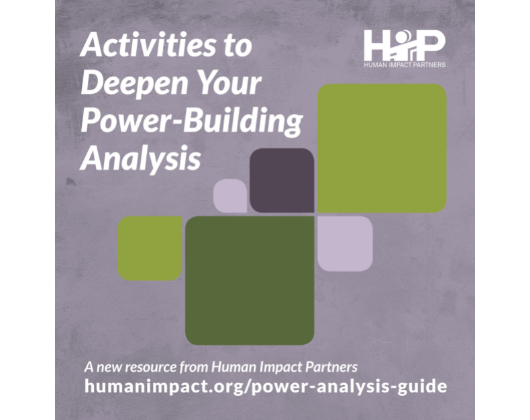 Activities to Deepen Your Power-Building Analysis
This suite of resources and activities is designed for governmental health departments and agencies to dive into power: what it is, who holds it, and how to leverage and redistribute it to create more equitable and healthy communities.
Read More
Browse Our Products by Issue Area
We use an equity-based public health approach in our research, advocacy, and capacity building. Together with our partners, we're building a body of evidence to advance policy change that assures the conditions for all people to thrive.