OUR LATEST WORK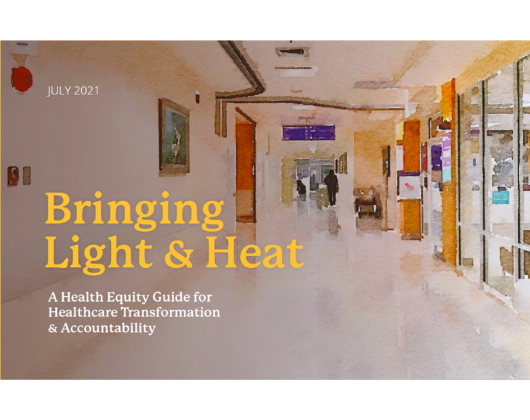 Bringing Light & Heat: An Equity Guide for Healthcare Transformation and Accountability
Health Equity Guide created in partnership with HealthBegins, Health Leads, JSI, SIREN at UCSF, and HIP to provide healthcare leaders with guidance for how to deepen, broaden, and elevate their organization's health equity work, via a framework and process for transformation and accountability.
Read More
Browse Our Products by Issue Area
We use an equity-based public health approach in our research, advocacy, and capacity building. Together with our partners, we're building a body of evidence to advance policy change that assures the conditions for all people to thrive.