OUR LATEST WORK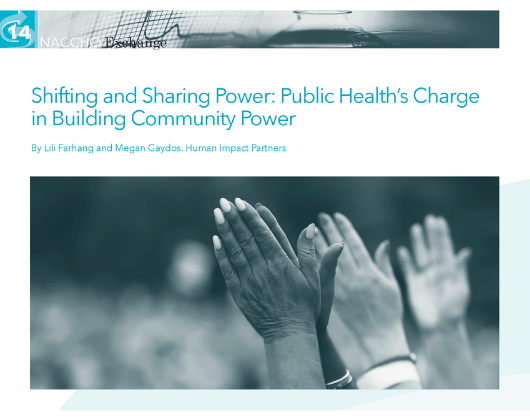 Shifting and Sharing Power: Public Health's Charge in Building Community Power
Article published in NACCHO Exchange, the quarterly publication by the National Association of County & City Health Officials, that describes frameworks to explore the concepts of power and community power building as well as ways that health departments can use these concepts as part of a strategy to advance health equity.
Read More
Browse Our Products by Issue Area
We use an equity-based public health approach in our research, advocacy, and capacity building. Together with our partners, we're building a body of evidence to advance policy change that assures the conditions for all people to thrive.