Welcome 2018-2019 Health Equity Awakened Leadership Fellows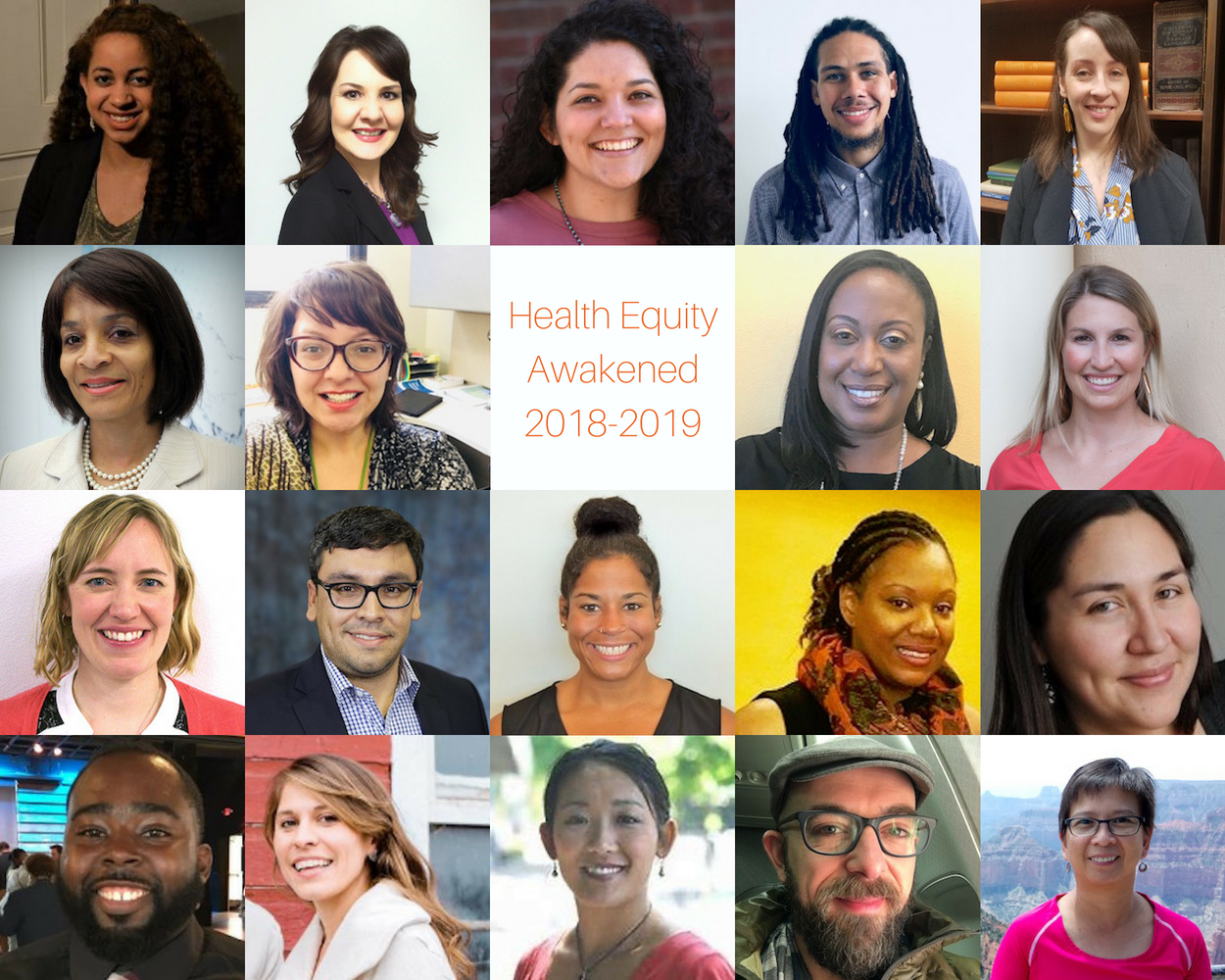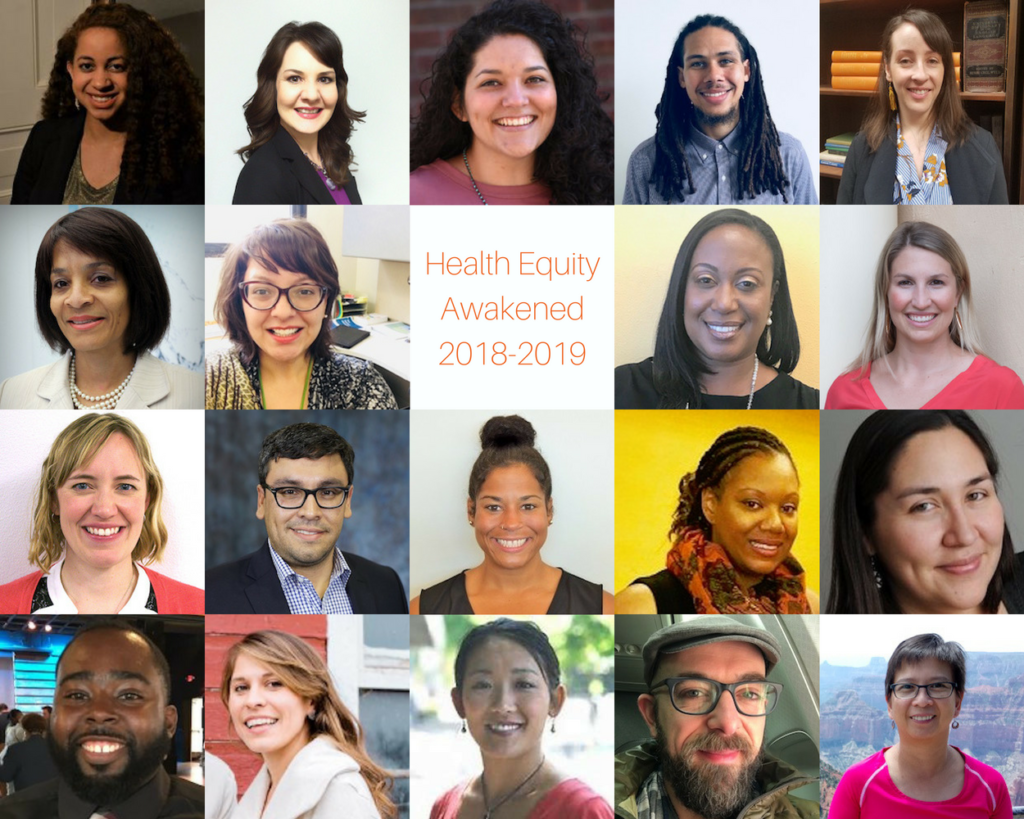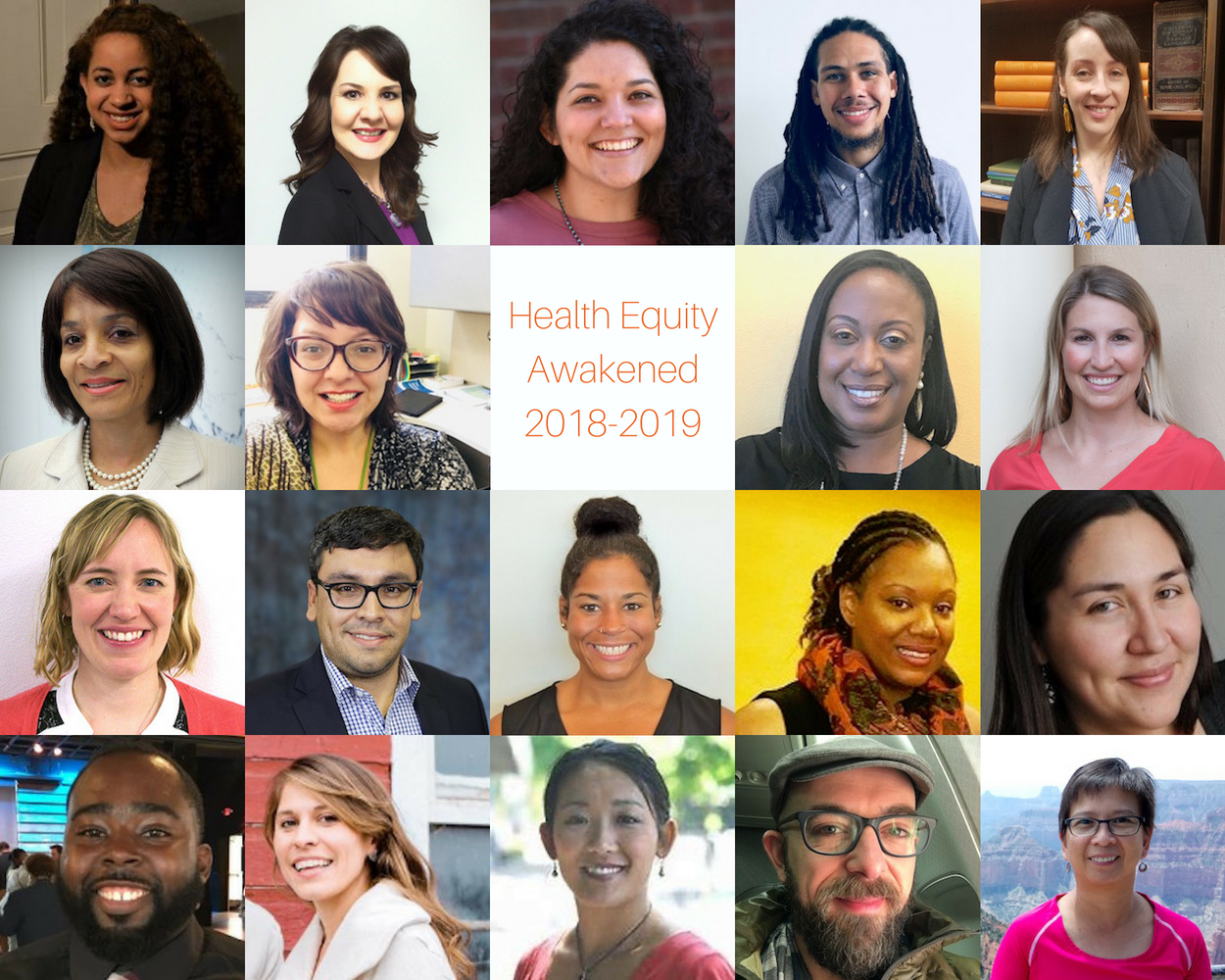 We're excited to announce our newest Health Equity Awakened Leadership Fellows!
Over the course of the 12-month program, HIP's Leadership Institute will curate space for these leaders to dive deeply into strategies that advance racial and social justice in public health, data-driven framing, and levers for systems change. The program is designed to deepen understanding of and ability to communicate why health inequities exist, as well as the strategies and partnerships necessary to build for equity.
In addition to assessment tools and strategies for working with community organizers, fellows will learn about racial identity development theory, examine inequities across systems, and take risks examining why they do the work they do and their role in transformation.
Welcome to our 2018-2019 Leadership Fellows: 
C. Anneta Arno

, District of Columbia Department of Health (DC Health), Washington, D.C.

Aja Barber

, Louisville Metro Department of Public Health & Wellness, Louisville, KY

Jannah Bierens

, Durham County Department of Public Health, Durham, NC

Heleen Dewey,

Spokane Regional Health District, Spokane, WA

Kristie Egge

, Wood County Health Department, Wisconsin Rapids, WI

Isaac Grody-Patinkin

, Silver Thread Public Health District, Creede, CO

Torrie T. Harris

, City of New Orleans Health Department, New Orleans, LA

Marques Hogans

, City of Milwaukee Health Department, Milwaukee, Wisconsin

Wendy Kaplan

, Butte County Public Health, Oroville, CA

Sarah Katz

, Sonoma County Department of Health Services, Santa Rosa, CA

Xavier Lofton

, Philadelphia Department of Public Health, Philadelphia, PA

Michael Magaña

, Calaveras County Public Health, San Andreas, CA

Alyssa Mouton

, Gaston County Department of Health and Human Services, Gastonia, NC

Maria Sarabia

, Saint Paul – Ramsey County Public Health, Saint Paul, MN

Stephanie Nathan

, Madera County Public Health, Madera, CA

Rowena Pineda

, Spokane Regional Health District, Spokane, WA

Kristynn J. Sullivan

, Merced County Department of Public Health, Merced, CA

Oliviah Walker

, Multnomah County Health Department, Portland, OR

Ashley Wheeler-Bell

, Denver Public Health, Denver, CO
About HIP's Health Equity Awakened Leadership Institute
HIP's Leadership Institute is a national leadership development initiative to cultivate emerging leaders within governmental public health — who are committed to advancing health and racial equity — by building their capacity at the person, role, and systems level. Launched in 2014, this unique learning community aims to deepen the leadership of participants to more radically transform their organizations and partnerships to advance health equity.
"Our Fellows dive in to the interpersonal and emotional skills needed to dismantle structural racism, including building an understanding of why this is crucial to health equity work even in jurisdictions that are predominantly White," said Nashira Baril, Leadership Institute Program Director.
Sign up to stay updated on future Leadership Institute cohorts.