Advocating for More Equitable Lead Poisoning Prevention Policy
Monday, June 17, 2019 from 12:00 to 1:00 PM Pacific
Register for Webinar
Across the United States, community members, advocates, and policy makers are enacting policies to prevent lead exposure and poisoning. Though well-intentioned, these policies may have unintended consequences for the families who are most directly impacted and often left out of the policymaking processes.
We're hosting this webinar for local and national advocates to discuss how to design and implement lead poisoning prevention policy in a way that centers communities who are most impacted. We will highlight recommendations from the 2018 Equity Analysis of Lead Policies Consensus Conference in Chicago.
Learn more about the 2018 Consensus Conference, read the full report, and check out the project fact sheet.
Register to reserve your spot!
Speakers
Lili Farhang (Facilitator)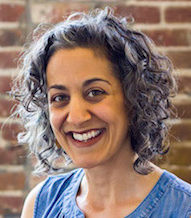 Rebecca Morley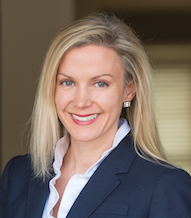 Juliana Pino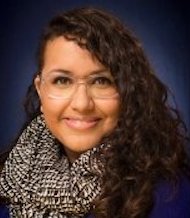 Kristi Pullen Fedinick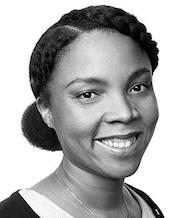 Speaker Bios
Expand to View Speaker Bios
Lili Farhang, MPH — Co-Director, Human Impact Partners (Facilitator)
Lili Farhang, MPH, co-directs Human Impact Partners with Jonathan Heller, and is responsible for advancing the mission and strategic direction of the organization. For nearly 20 years, she has visioned, developed, and implemented policy and systems change to advance health equity in the government and nonprofit sectors, and she's feeling energized by people's willingness to talk about race, power and the other root drivers of health. These days, Lili spends a lot of time thinking about and developing novel approaches to activate public health around social justice issues and getting the field more aligned with community organizers and advocates. Originally from New York, Lili now lives in Oakland and is kept on her toes by her two little kids and an unhealthy obsession with good TV and the Golden State Warriors.
Rebecca Morley — RWJF Consultant
Rebecca Morley is a passionate advocate for safe, healthy, and vibrant communities—and opportunities that these places offer America's children and families. Most recently, Rebecca was Director of the Health Impact Project, a collaboration of the Robert Wood Johnson Foundation and the Pew Charitable Trusts. Before joining Pew, Rebecca was executive director of the National Center for Healthy Housing. Previously, Rebecca worked for the U.S. Department of Housing and Urban Development and the United States Senate. Rebecca has authored and edited numerous publications, including the book "Healthy & Safe Homes: Research, Practice, and Policy."
Juliana Pino — Policy Director, Little Village Environmental Justice Organization
Juliana Pino is the Policy Director at the Little Village Environmental Justice Organization (LVEJO). At LVEJO, Juliana analyzes, researches, and advocates for environmental justice policies. Juliana collaborated with other advocates in Illinois to develop and pass one of the 1st state laws in the country to require schools and daycares to test for lead in water. LVEJO is currently working to address deeper infrastructural challenges to mitigating lead in water in Illinois homes, parks, and municipalities by advocating for full LSL replacement in Illinois and educating on cumulative health burdens and water unaffordability experienced by low-income communities of color affected by environmental harms.
Kristi Pullen Fedinick — Director of Science and Data, Natural Resources Defense Council
Kristi Pullen Fedinick is the Director of Science and Data for the Healthy People & Thriving Communities Program of the Natural Resources Defense Council and a Professorial Lecturer in the Environmental and Occupational Health Department of the Milken Institute School of Public Health at George Washington University. Kristi's research training spans multiple fields including biology, biochemistry, and population health. Her current work focuses on chemical evaluation methods and geographic distribution of drinking water contaminants – with an emphasis on lead. Kristi's work aims to ensure the protection of vulnerable populations from environmental stressors.